You may have seen stories about cool college elective classes, but some institutions really embrace the road less travelled by being among the first to offer obscure degree programs in niche fields of study. And some of these off-the-beaten-path majors can lead to amazing careers in high-demand industries for the students brave enough to pursue them. Fortunately, many of these unique college degrees have fully online or hybrid formats for people who like to live off the beaten track but still want to tuck a degree under their belt. So if you're looking for cool things to major in college, read on!
Oftentimes, these unique, highly focused degree programs catch on because of the strong career potential associated with them. Although you probably never knew some of these strange majors existed because they're only available at a limited number of schools, we chose to spotlight some that we think can lead to big bucks, early entrance into an emerging industry, or just a really fascinating career path. Check out these eight obscure degrees, and how they might pay off:
Outdoor Product Design
Majoring in product design isn't exactly new, but focusing specifically on outdoor gear is. This first-of-its-kind degree is currently being offered at Utah State University, and aims to prepare students for careers in designing outdoor products and apparel. The coursework teaches design, engineering, sustainability, and supply chain management studies, all through the lens of outdoor recreation.
As outdoor activities like hiking, snowmobiling, mountain biking, and others continue to grow in popularity, companies — many in Utah itself — are looking to bring in talent who can develop products that can outlast the elements. In fact, over $184 billion was spent on outdoor products in 2017, according to the Outdoor Industry Association, and that number is likely much higher today. Students who graduate from the program can expect a high concentration of job prospects in the local area.
Race Track Management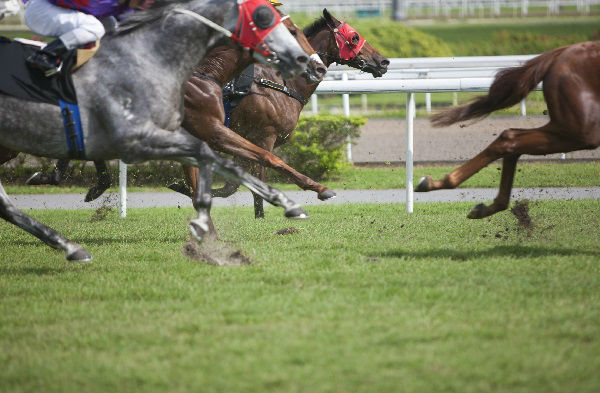 If this year's Triple Crown inspired a passion for the racing industry, you're in luck! The University of Arizona's Race Track Industry Program (RTIP) can prepare you for a sure-bet career at the track. Undergrads can choose from two program options: A business path focused on race track management, regulation, and pari-mutuel racing organizations; or the equine management path, which deals with racing and breeding animals.
With more than 100 thoroughbred racetracks nationwide, and opportunities at state racing boards, graduates of this program can put themselves on track to qualify for high-level positions in this exciting industry.
Cloud Computing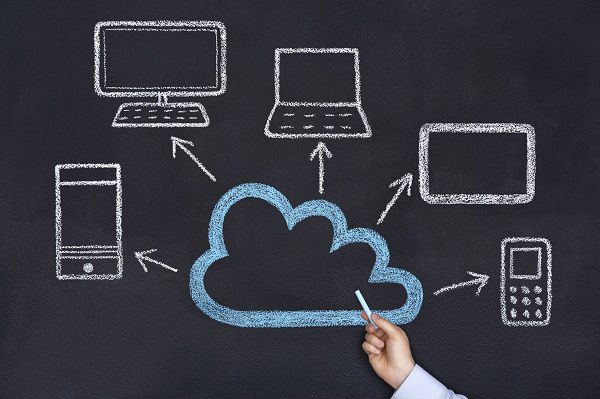 Finally, a major for students with their heads in the clouds! With just about every technology offering a cloud-based solution these days, students choosing the Cloud and Mobile Computing Applications specialization as part of San Jose State University's Master of Science in Software Engineering program will graduate with a highly coveted skill set for an emerging field.
Experts project that the worldwide cloud computing market will reach a market size of $641 billion by 2024, making it safe to say that the forecast for this career is cloudy with a strong chance of success.
Drones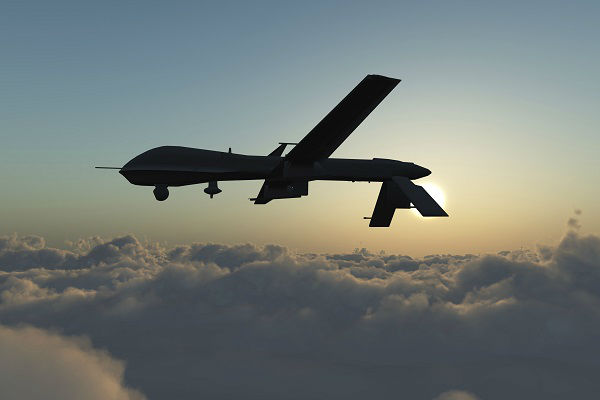 Look up in the sky: It's a bird, it's a plane, it's a drone? Yes, drone technology has really taken off, and as such, the demand for those who can pilot and operate Unmanned Aircraft Systems (UAS) has skyrocketed (pardon the puns). What began as a technology mostly used by the military is being adapted for everything from package delivery to precision agriculture to wildfire surveillance.
As such, at least two schools — the University of North Dakota's School of Aerospace Science and Illinois' Lewis University — have created bachelor of science degrees that focus on UAS Operations. According to the Association for Unmanned Vehicle Systems International, the drone industry will create more than 100,000 new jobs and $82 billion in economic impact through 2025. Graduates of these programs may be able to snatch the best opportunities in the field.
Demography/Population Research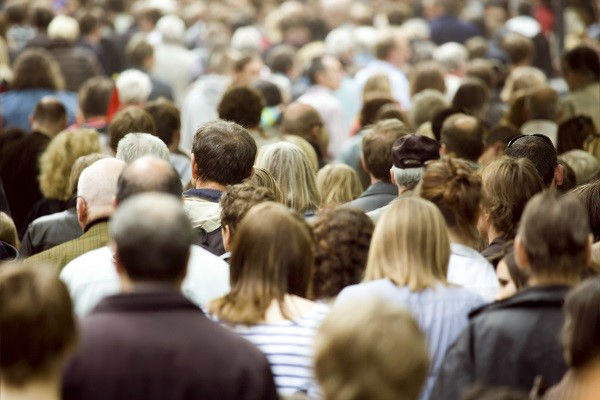 Big data is poised to keep getting bigger, which is why organizations need to hire people who can crunch down demographic and population research and statistics. Not surprisingly, this demand has inspired a new major: demography. It's essentially the science of how populations grow and change, and how that affects social and economic progress.
While those with this specialized knowledge traditionally work for government entities like the U.S. Census Bureau, more businesses are seeking these skills to help predict consumer behavior so they can adapt their marketing and manufacturing strategies accordingly. Interested students can pursue a master of arts in demography at UC Berkeley, or opt for a dual degree program in the field at Penn State.
Data Center Engineering
Speaking of big data, another soon-to-be popular degree is in data center engineering. The first one was actually developed by Southern Methodist University in direct response to a request by Hewlett-Packard. Talk about demand for skills driving educational offerings!
According to the Worldwide Datacenter Network, the expansion of datacenter networks from 2015 to 2020 in IT organizations is forecast to grow 8.4 percent. According to Cisco, by 2021 data center storage capacity will experience a 4-fold growth. Data center engineering students in the degree program can expect to take courses in data centers, facilities and infrastructure, data analytics, virtualization, and cloud computing.
Ski Business Management
How would you like to major in something that sounds more like a winter vacation getaway? For students who wish to merge their passions for the slopes with a career interest in hospitality and resort management, there's a major to go with this highly specialized area of study. Students can currently pursue this degree track with Sierra Nevada College's Ski Area Business Management program, or Northern Michigan University's Ski Business and Resort Management major.
Here's why it could be a great move: Outdoor tourism is snowballing. In fact, according to the National Ski Areas Association, the number of snowsports visits in the U.S. during the winter of 2016-2017 was 54.8 million — that's more than double the number of people who attended NFL games in 2016.
Winemaking
Apparently you don't have to be of legal drinking age to become a wine expert. At Cornell University, undergrads can major in Viticulture and Enology, which is the science behind winemaking. Students learn about wine chemistry, vineyard management, and grapevine biology, among other libation lessons.
Similarly, the Fermentation Sciences degree at Appalachian State University is popular among students who wish to pop the cork on their goal of working in a winery, brewery, distillery, or biotechnology business.
---
Sources:
The Outdoor Recreation Economy, the Outdoor Industry Association, 2017, https://outdoorindustry.org/wp-content/uploads/2017/04/OIA_RecEconomy_FINAL_Single.pdf
Cloud Computing Services: A Research Brief, Global Industry Analysts, Inc., USA, January 2018, http://www.strategyr.com/MarketResearch/Cloud_Computing_Services_Market_Trends.asp
Cisco Global Cloud Index: Forecast and Methodology, 2016–2021 White Paper, February 2018, https://www.cisco.com/c/en/us/solutions/collateral/service-provider/global-cloud-index-gci/white-paper-c11-738085/#_Toc503317520
Worldwide Datacenter Network Forecast, 2016 – 2020, IDC, December 2016, IDC, https://www.idc.com/getdoc.jsp?containerId=US41314616
List of National Football League attendance figures, Wikipedia, https://en.wikipedia.org/wiki/List_of_National_Football_League_attendance_figures, accessed March 2018
Kottke National End-of-Season survey 2016-2017, RRC Associates, http://www.nsaa.org/media/303945/visits.pdf, accessed March 2018.