When you think about launching a medical career, you probably envision med school. However, there are lots of rewarding health care careers that don't require getting a PhD or going to medical school, but still offer a chance to administer care, help diagnose and treat patients and keep medical facilities running smoothly.
In fact, the prognosis is excellent for many types of jobs in the health care industry as the population continues to live longer, and advancements in medicine allow for more comprehensive preventative care and treatment options. Take a look at these six health care positions, ranging from those you can potentially begin with less than a year of training and certification to others that require a bachelor's degree.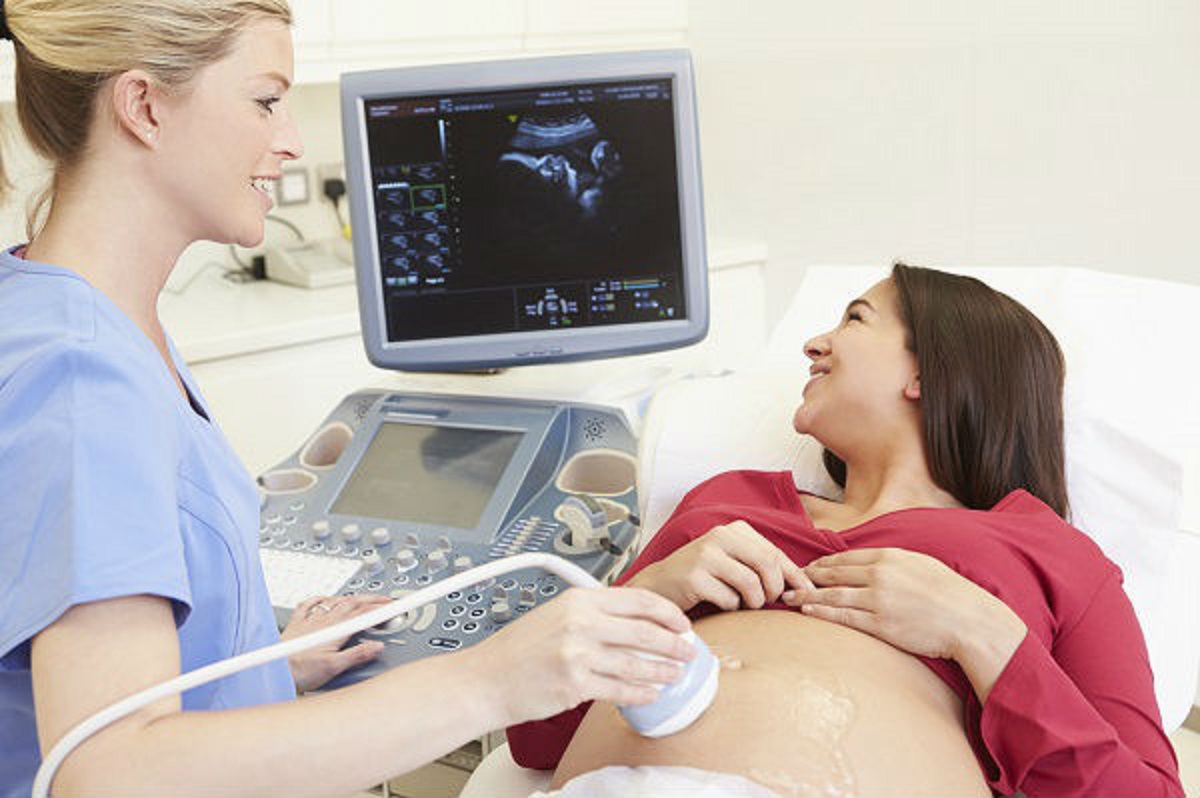 What they do: If you've ever been for an ultrasound, you've seen a medical sonographer (sometimes called an ultrasound technician) in action. They use advanced sonography equipment and technology to perform diagnostic exams. In addition to technical knowledge, they must also have a knack for putting patients at ease.
Becoming one: Diagnostic medical sonographers must complete some form of study program before entering the field. Depending on if you wish to specialize in a specific area, such as obstetrics, schooling can take from one to four years. Coursework includes learning about the equipment and computer programs for the job, as well as anatomy and physiology, and other basic medical and patient care skills.
Career prognosis: According to the Bureau of Labor Statistics (BLS), diagnostic medical sonographers earned a median annual salary of $62,540 in 2014. For anyone considering the field, the job outlook is extremely favorable right now, with employment expected to rise 26 percent from 2014 to 2024.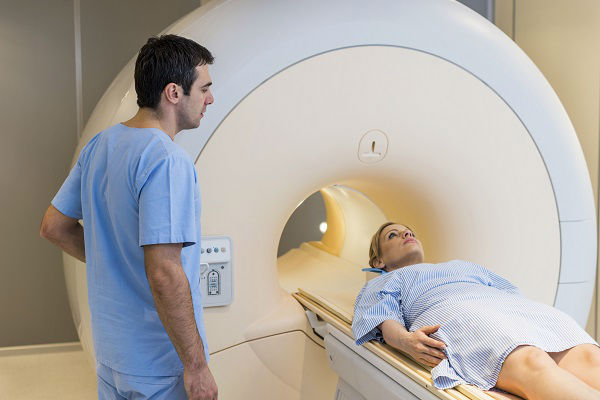 What they do: Anytime someone needs an MRI or an X-ray, radiologic technologists are called in to perform the exams using high tech equipment. Their job is to work with patients to make sure that the precise images requested by the doctor are captured.
Becoming one: Most people enter this field after completing an associate degree program, and the appropriate state license to practice. Programs of study include hands on learning with radiologic equipment and courses in imaging and radiation safety, as well as more general medical studies such as anatomy and physiology, pathology, and patient care.
Career prognosis: Radiologic technologists earned a median salary of $57,370 in 2014, reports the BLS. The job outlook is fairly strong as well, with an expected growth of nine percent from 2014 to 2024.
What they do: From blood analysis to examining other specimens and bodily fluids, medical lab technicians perform a wide variety of laboratory tests to help physicians make medical diagnoses and treatment decisions.
Becoming one: Working in a medical lab involves acquiring a lot of complex skills, usually via a bachelor's degree program. Classes typically include the sciences, clinical lab training, statistics, and more.
Career prognosis: With a median salary of $49,310 per year and 16 percent projected job growth through 2024, according to BLS, this job is one experiment that's sure to come out positive.
What they do: Not every job in the medical field requires hands-on patient care. Some take place behind the scenes, but are equally as important to keeping medical facilities running smoothly. That's where health care administrators come in. They manage health care staff, keep tabs on patient relations, and oversee budget, compliance, and other HR functions.
Becoming one: Most health care administrators have a bachelor's degree, while some larger hospitals and health care institutions might look for a master's. Either way, be prepared to take a combination of health care management and business courses, including health law and policy, health care human resources, and more.
Career prognosis: Health care administrators earned a healthy median salary of $92,810 in 2014, according to the BLS. What's more, those entering the field can expect an abundance of job openings, as demand is predicted to rise 17 percent nationwide through 2024.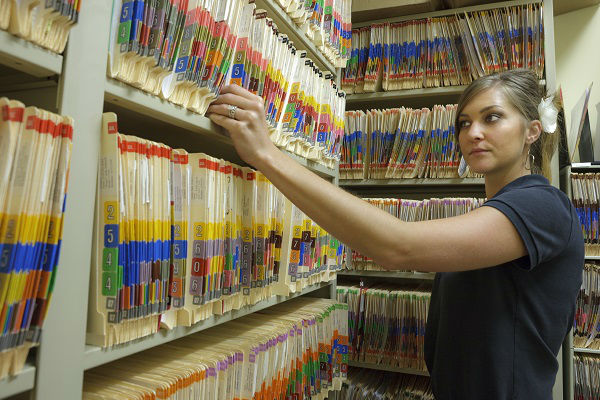 What they do: Maintaining patient records and health information has never been more complex than it is today, as the nation moves to digital record keeping and changes in the health insurance sector continue. That's why medical records and health information technicians play a vital role in making sure information, data, and insurance records are accurate.
Becoming one: As complex as the job might be, it doesn't take a whole lot of schooling to enter the profession. Medical records technicians usually only have to complete a certificate or associate degree program. Coursework will bring them up to speed on health data standards, basic anatomy and physiology, coding, related software and computer applications, etc.
Career prognosis: Although the median salary of $35,900 per year isn't super impressive, this position is often a stepping stone to other health care jobs, and the work hours and physical demands aren't as challenging as some other medical professions. Better yet, with a projected job growth of 15 percent over the next 10 years, according to BLS, there's the added benefit of job security.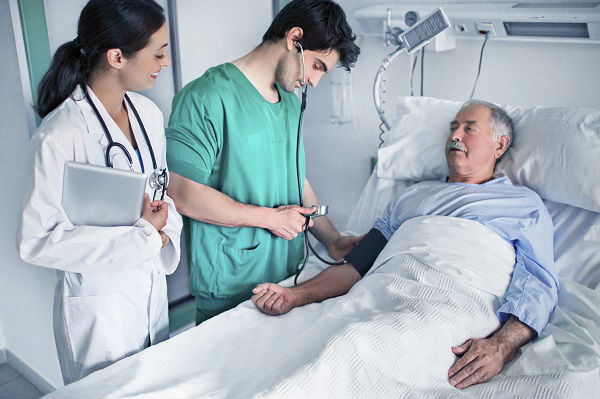 What they do: There's probably not a better introduction to the world of health care than working as a medical assistant. These professionals get right into the mix alongside doctors and nurses to assist with basic patient care, clinical duties, and administrative tasks. Often, they are the first people patients encounter, so good personal skills are a must.
Becoming one: Entry into medical assistant work typically takes 1-2 years, depending on if you choose to earn a certificate or associate degree. There is a national certification via the American Association of Medical Assistants, but that's not always required by employers.
Career prognosis: Again, the median salary isn't stellar at $29,960 per year (as of 2014, BLS), however, the hands-on experience is second to none for someone aspiring to advance in the health care field. And, finding a job as a medical assistant should be a cinch, considering the 23 percent job growth expected through 2024.
As you can see, there are a multitude of medical careers that you can typically break into in four years or less that offer job stability and the opportunity to help others. And should you choose to aim higher into a more advanced or specialized position, having experience from these gigs on your resume will go a long way.
---
Sources:
Diagnostic Medical Sonographers and Cardiovascular Technologists and Technicians, Including Vascular Technologists, Bureau of Labor Statistics, Occupational Outlook Handbook, 2016-17 Edition, http://www.bls.gov/ooh/healthcare/diagnostic-medical-sonographers.htm
Radiologic and MRI Technologists, Bureau of Labor Statistics, Occupational Outlook Handbook, 2016-17 Edition, http://www.bls.gov/ooh/healthcare/radiologic-technologists.htm
Medical and Clinical Laboratory Technologists and Technicians, Bureau of Labor Statistics, Occupational Outlook Handbook, 2016-17 Edition, http://www.bls.gov/ooh/healthcare/medical-and-clinical-laboratory-technologists-and-technicians.htm
Medical and Health Services Managers, Bureau of Labor Statistics, Occupational Outlook Handbook, 2016-17 Edition, http://www.bls.gov/ooh/management/medical-and-health-services-managers.htm
Medical Records and Health Information Technicians, Bureau of Labor Statistics, Occupational Outlook Handbook, 2016-17 Edition, http://www.bls.gov/ooh/healthcare/medical-records-and-health-information-technicians.htm
Medical Assistants, Bureau of Labor Statistics, Occupational Outlook Handbook, 2016-17 Edition, http://www.bls.gov/ooh/healthcare/medical-assistants.htm