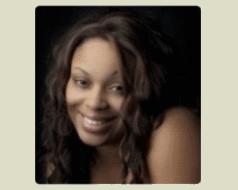 Online business degree takes mom from assistant to boss
Carlisha Moore had two little girls, a husband and a full-time job, but she wanted more. Carlisha had a dream of moving into management, and an online business management degree program was the answer.
Carlisha Moore felt stuck. The mother of two from Dacula, GA, was a hard worker, but she never managed to climb the ladder from administrative assistant positions. Longing for a chance to jump into the management track, she knew she would need a college degree. She had tried it once, enrolling in college at a young age, but tough financial situations had forced her to postpone her college career before she could finish the degree.
It was time for a change. Carlisha enrolled in an online business management degree program and quickly learned to manage her time, juggling full-time employment, studying, and being a wife and mother. A few years later, she stood on the stage at the Western Governors University commencement ceremony in Atlanta and spoke about what it meant to earn her bachelor's degree in business management.
"I want my daughters to look back proudly on this day and say, 'If Mommy had the courage to do it, the sky's the limit!" she said. Carlisha has since started her own business and is on her way to a master's degree.
Q. What led you to pursue your bachelor's degree in business management?
A. I consider myself to be a very motivated person. I am 23 years old and married, with two little girls. I am interested in so many things that it took me awhile to narrow down to a degree in business. Eventually, my career chose business management for me because it seemed as if I was only working in administrative assistant positions and never could get a top management position. I actually enjoyed my job and helping others run their office, but I wanted to be my own boss. I came up with the idea that I would like to start my own administrative assistant business, and a business degree is just what I needed to begin.
Q. How did online learning fit in with your busy schedule?
A. Western Governors University has a completely different definition of online learning. With two children and a full-time job, my schedule is very hectic–WGU was put on this earth for me! I was able to submit work when it was convenient for me and work at a pace that best suited me, not the highest person in my class (as I've experienced with many traditional schools).
Q. What were some challenges you faced in your pursuit of an online degree?
A. Sometimes motivating myself was a little bit challenging. Due to the fact we can submit our work at our own pace, sometimes I didn't do as much as I know I could have. Despite that, WGU taught me how to learn. They provided me with all the information I needed to be competent in the subject and the best way to absorb all the material. I know my "brain" a lot better than I did before starting at WGU.
Q. Was online learning what you expected it to be?
A. Online learning was a lot different than what I expected. I thought that it would be easy and that I would just breeze through. That was not the case–I had my hard days and assignments just like I did when attending a traditional school.
Q. What was the most surprising thing about the online learning experience?
A. The fact that I actually met new people. There are discussion boards on our school's portal and I talk to my classmates just as I would if I physically saw them every school day.
Q. What was your typical school day or school week like?
A. Western Governors University is a competency based curriculum. My typical school week sometimes involved me submitting up to five different assignments. By the end of the week, I'd be on pins and needles waiting on my grades to see if I could move on to the next or if I needed to revise it.
Q. Did you miss the face-to-face interactions with your fellow students and professors?
A. Initially, I missed the opportunities to interact with my fellow students. After becoming more acclimated to the online environment, I began to utilize the discussion boards and felt I wasn't missing anything at all.
Q. How did the online business management degree make a difference in your career?
A. I am qualified to do the job of some of the people I was working for, and that makes me feel great. I can talk budget reports, strategy implementation, etc. I also started my own business. My capstone included preparing a business plan. When I realized that I was capable of creating a business plan and actually saw my ideas on paper, it motivated me to start my own business. The school in itself gave me confidence. I even spoke at my graduation!
Q. What advice do you have for students who are considering an online degree?
A. If you are self-motivated, go for it! You won't miss out on any education, but I promise you will miss out on rushing to class, worrying about if a class is available, and travel time. You can't lose!
Our Partner Listings