For anyone with aspirations of climbing the proverbial corporate ladder, you may think that getting an MBA is the only way to get ahead. While an advanced business degree can certainly open a few doors, it's not necessarily a minimum requirement for success. In fact, there are many lucrative business careers that you can pursue as soon as you graduate with your bachelor's degree.
Check out these six in-demand, high-paying business jobs you can launch right out of college — no MBA required!
Sales Manager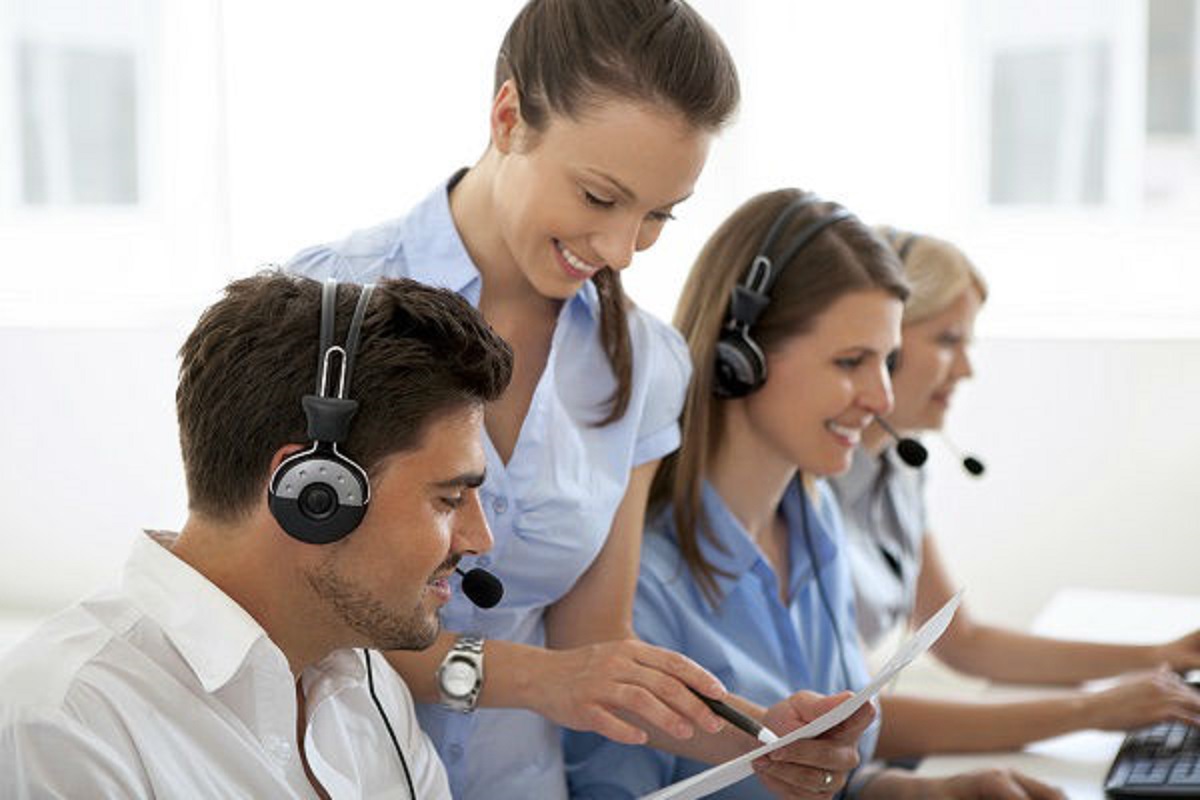 Although getting to a management level position takes time, it doesn't necessarily require an advanced degree. Becoming a sales manager is all about excelling in sales, and using that knowledge and experience to train and develop a team of sales representatives who report to you. You'll be the go-to person who helps determine sales goals, and makes sure they are being achieved.
With a median annual salary of $117,960 in 2016, according to the Bureau of Labor Statistics (BLS), there is ample opportunity to do well in this profession. What's great about sales is that nearly every industry, from technology and pharmaceuticals to B2B services and retail, is powered by a sales team. Because of that, if you have knowledge about anything, whether it's home improvement supplies, cars, or software, you can parlay that expertise into a sales role and work some career magic.
Employment of sales managers is projected to grow at a respectable seven percent over the period of 2016 to 2026, which is about as fast as the average for all occupations.
Personal Financial Advisor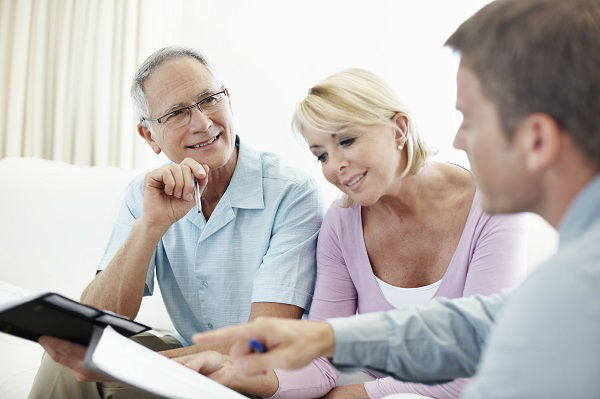 As Americans become more concerned with planning for retirement and better managing their money, personal financial advisors (also called financial planners) should have no problem finding work. That's because people are turning to financial advisors to help them with investments, insurance decisions, savings plans, estate planning, and more. Higher life expectancies and an aging population are only helping fuel demand for these services.
In fact, the BLS projects employment of these professionals to rise 14 percent from 2016 to 2026. To cash in on this finance profession, all it takes is earning a bachelor's degree. Going further to become a Certified Financial Planner can help you advance in the field, but as far as an MBA goes, it's not necessary.
Personal financial advisors earned a median annual salary of $90,530 in 2016, according to the BLS.
Management Analyst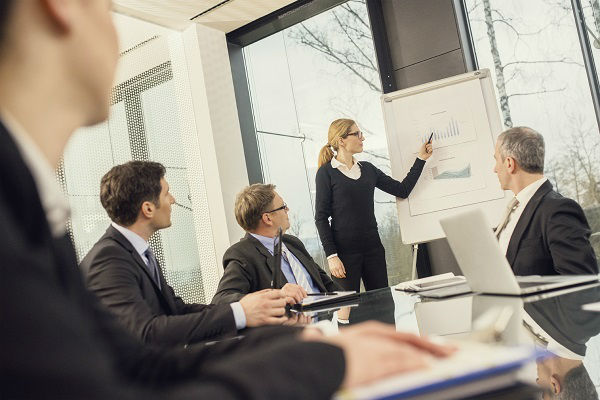 Like sales manager jobs, becoming a management analyst is something that happens after accumulating a lot of experience. However, earning an MBA along that path isn't a requirement — it's more about your track record and professional accomplishments.
Management analysts, sometimes called consultants, advise organizations on how to operate more efficiently and improve profitability. Earning a median annual salary of $81,330 in 2016, professionals in this role can do quite well for themselves.
As far as job prospects, growth projections are strong, with a healthy 12 percent increase in employment estimated through 2026.
Accountant
Here's a surprise for most people: You don't need an MBA to become an accountant. However, you do need at least a bachelor's degree, and many in the field go on to pursue the Certified Public Accountants (CPA) designation to advance their careers.
Still, breaking into this financially focused career is something you can do right after your undergrad years. Accountants work mainly with financial records, ensuring everything is correct and above board, and preparing all necessary taxes. Nearly every company in the world, and a good number of individuals, require accounting services, so work is readily available.
A growth rate of 10 percent is expected between 2016 and 2026, and the median salary for accountants was $68,150 as of 2016. But depending on the location and the type of company you work for (or if you go into private practice), that number can soar.
Market Research Analyst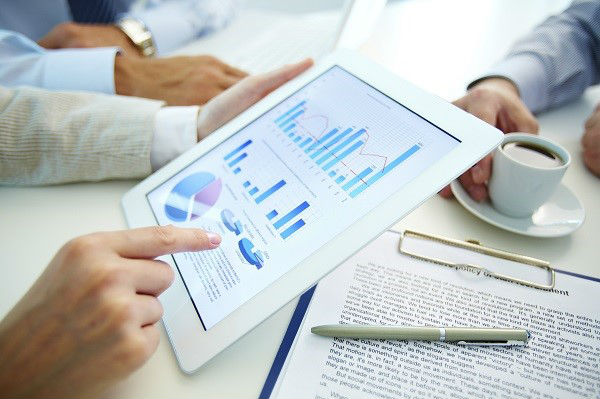 More than ever, marketing has become a science, as technology has improved the way companies examine consumer insights. That also explains why there's a huge demand for market research analysts. With an expected job growth of 23 percent through 2026, the data suggests that it's a position worth targeting once you complete your bachelor's degree.
The median salary for market research analysts, who spend their days studying their category to help understand the consumer base and ultimately generate more sales, was $62,560 per year in 2016.
Advertising/Marketing Manager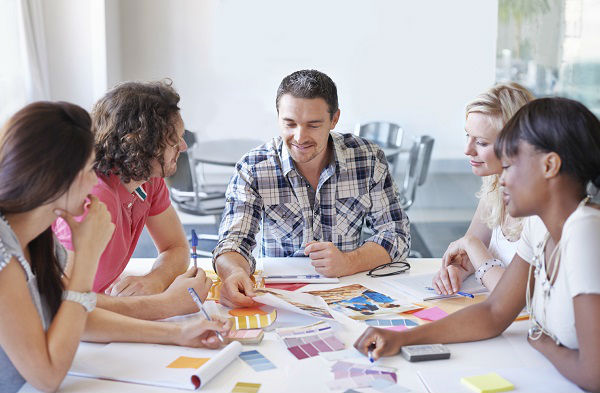 With so many new advertising and marketing platforms beyond traditional print and TV, businesses are looking for professionals with both traditional and digital marketing knowledge. As teams and roles expand, the manager is the person who keeps projects moving forward, by coordinating with creative teams, sales, and other staff departments.
Growth is projected to be nine percent through 2026, so expect keen competition. Still, with the potential to earn a median salary of $127,560 per year without having to get an MBA, this is an important role to fill for those with the right talent.
As you can see, today's complex organizations need a variety of business professionals to succeed, and they don't expect everyone who applies to have an MBA. By completing a bachelor's degree and doing a key internship or two as an undergraduate, you will be poised to start exploring many excellent career options.
---
Sources:
Sales Managers, Bureau of Labor Statistics, Occupational Outlook Handbook, 2016-17 Edition, http://www.bls.gov/ooh/management/sales-managers.htm
Personal Financial Advisors, Bureau of Labor Statistics, Occupational Outlook Handbook, 2016-17 Edition, http://www.bls.gov/ooh/business-and-financial/personal-financial-advisors.htm
Management Analysts, Bureau of Labor Statistics, Occupational Outlook Handbook, 2016-17 Edition, http://www.bls.gov/ooh/business-and-financial/management-analysts.htm
Accountants and Auditors, Bureau of Labor Statistics, Occupational Outlook Handbook, 2016-17 Edition, http://www.bls.gov/ooh/business-and-financial/accountants-and-auditors.htm
Market Research Analysts, Bureau of Labor Statistics, Occupational Outlook Handbook, 2016-17 Edition, http://www.bls.gov/ooh/business-and-financial/market-research-analysts.htm
Advertising, Promotions, and Marketing Managers, Bureau of Labor Statistics, Occupational Outlook Handbook, 2016-17 Edition, http://www.bls.gov/ooh/management/advertising-promotions-and-marketing-managers.htm