Hottest Job Of The Next Decade? Industrial-organizational Psychologist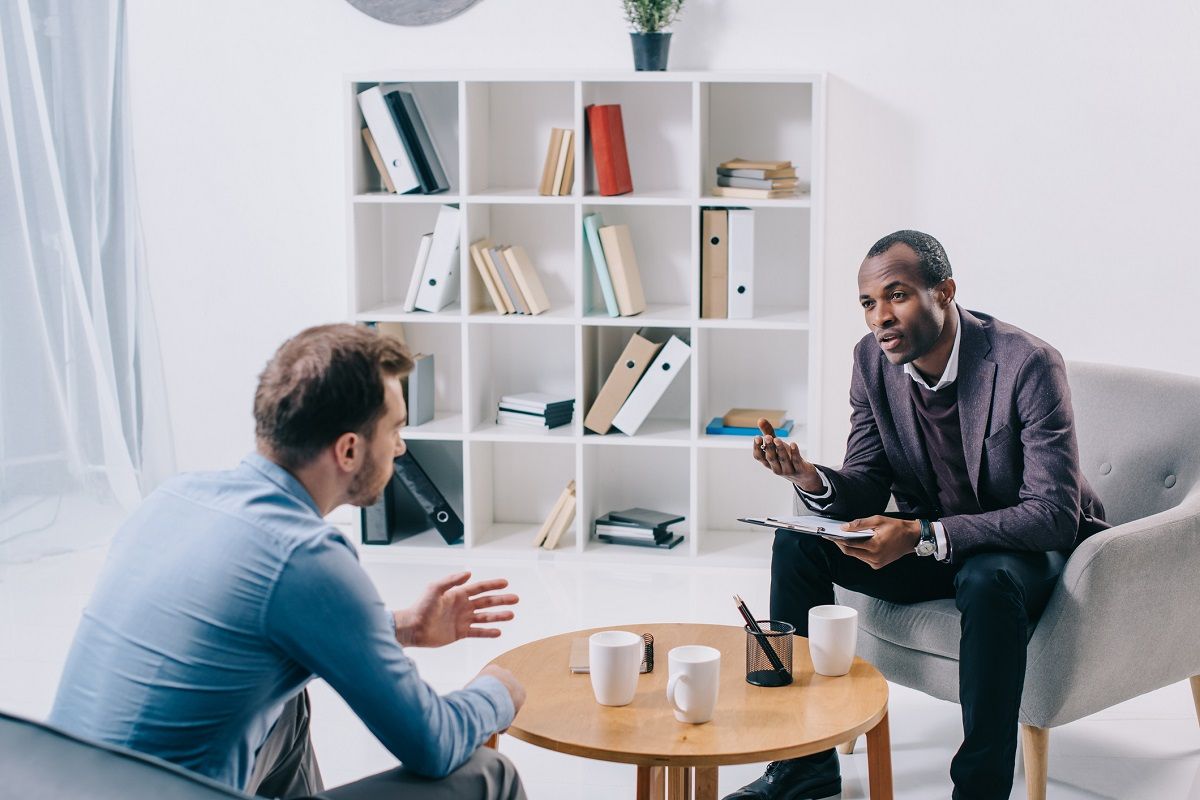 Don't let the stuffy name fool you, industrial-organizational psychologists are far from boring. In fact, they have one of the hottest occupations in the country, according to government jobs data.
"Instead of putting people on our couches, we put organizations on our couches," says Dr. Lori Wieters, an industrial-organizational psychologist – or I/O psychologist as they are called – from Arizona.
But make no mistake, these professionals aren't therapists. Their work has more in common with business intelligence than with health care. For those seeking a dynamic work environment that lets them flex their problem-solving muscles, industrial-organizational psychology deserves a closer look.
Hottest job of the next decade
"I/O psychology is growing as a field because more and more organizations are becoming aware of the fact we can help them become more productive and efficient," says Mario Casa de Calvo, an assistant professor of psychology at Saint Mary's University of Minnesota.
In a global marketplace, where competitive edges may be few and far between, industrial-organizational psychologists can be the key to ensuring a business is working at maximum productivity and efficiency.
Although a relatively small field overall, demand for these professionals is expected to jump significantly during the years to come. The Bureau of Labor Statistics projects employment of I/O psychologists to rise 53 percent nationwide between 2012 and 2022. That makes this the fastest-growing occupation for that ten year span.
What I/O psychologists do
Broadly speaking, Casa de Calvo says I/O psychologists apply psychological principles to the workplace. However, practitioners find that can sometimes be a difficult concept to grasp.
"Sometimes I need to tell [people] what we are not," says Wieters. "We are not physicians, therapists, counselors, psychiatrists or traditional psychologists."
What does that leave? It leaves a career that blends business savvy with an understanding of how humans work best.
Wieters, who holds an MBA in addition to her Ph.D., notes she is often called in by businesses to troubleshoot problems. "Clients will call about a particular issue, or they may have a particular 'pain' and are not sure the cause," she says.
After getting the call, Wieters arrives at the business with what she calls her tool belt of experience, assessments and solutions to diagnose the problem and craft a solution. That may mean conducting focus groups or interviews, and assessing individual employees, workplace practices, or company-wide performance. She presents her findings and then works with the firm to deploy solutions.
Getting the right education
Students interested in becoming industrial-organizational psychologists will need at least a master's degree to get their foot in the door.
"Students with a master's in industrial-organizational psychology are trained to work in organizational contexts as practitioners," says Casa de Calvo, "whereas students with a Ph.D. in industrial-organizational psychology are trained to be I/O academics and scholars."
Those with a doctoral degree may also have greater work opportunities in the private sector. To use the term "psychologist" as a job title, individuals must be licensed or certified by their state. Depending on state regulations, a doctorate may be required to work independently. In addition, I/O psychologists can become board certified through the American Board of Organizational and Business Consulting Psychology.
Six-figure income potential
If earning a doctorate seems like a daunting level of education to attain, students can take heart in knowing they will likely be well-rewarded for their efforts.
A 2012 salary survey conducted by the Society for Industrial & Organizational Psychology found the median income for those with a doctoral degree was $113,200, and $80,750 for those with a master's
Those numbers are similar to data from the Bureau of Labor Statistics. The BLS estimates that the mean annual wage for I/O psychologists in the U.S. was $98,800 in 2012. Meanwhile, those in the top 10 percentile earned $168,020.
Finding a job as an I/O psychologist
Wieters says it takes more than the right degree to be successful as an industrial-organizational psychologist. "The education gives you the ability to knock on the door and go through the door," she says. "Your tools give you permission to do the work."
According to Wieters, students gain those tools by getting hands-on experience in the field through internships, mentoring or apprenticeships. As a faculty member at Grand Canyon University, she recommends her students find an organization where they can practice their craft, even if it's on a volunteer basis.
Casa de Calvo agrees and says students should also be looking for ways to connect with other I/O psychologists. "It's never too early to start networking," he says. "Do not be afraid to reach out to others in the field to see what they do and to ask them about the training they received."
With the right degree and a belt full of experience and analytical tools, students can graduate with the ability to take full advantage of the many job openings expected for I/O psychologists in the coming years.
Even better, they get a rewarding career that lets them learn something new every day, and for Wieters, that's the very best part of this dynamic field.
---
Sources:
Dr. Lori Wieters, Industrial-Organizational Psychologist
Mario Casa de Calvo, Assistant Professor of Psychology at Saint Mary's University of Minnesota
Salary Survey of SIOP Members (2012), Society for Industrial & Organizational Psychology, http://www.siop.org/surveys.aspx (Accessed January 24, 2014)
Fastest Growing Occupations, Bureau of Labor Statistics, http://www.bls.gov/emp/ep_table_103.htm (Accessed January 24, 2014)
Industrial Organizational Psychologists, Bureau of Labor Statistics, Occupational Employment and Wages, May 2012, http://www.bls.gov/oes/current/oes193032.htm (Accessed January 24, 2014)
Organizational & Business Consulting Psychology, American Board of Professional Psychology, http://www.abpp.org/i4a/pages/index.cfm?pageid=3363 (Accessed January 24, 2014)