Survey announces the top entry level employers for 2011
Jun 9, 2011
0 Comment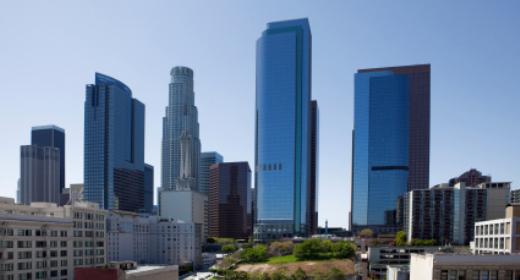 Just as the Class of 2011 is hitting the job market, CollegeGrad.com released the results of its 2011 "Top Entry Level Employers" survey on June 13th, 2011. At the top of the list, four national employers project hiring 4,000 or more entry-level employees, with Enterprise Rent-A-Car taking the title of the employer expecting to fill the most slots with 8,500 entry level hires. Other major employers in the top five include Teach For America, Verizon Wireless, Hertz and PricewaterhouseCoopers. Representatives from Enterprise Rent-A-Car and Hertz that 2011 hiring numbers are stronger than 2010--and positions continue to be filled.
Enterprise Rent-A-Car tops survey respondents in projected hires
Enterprise Rent-A-Car expects to the most entry-level hires of the nearly 100 companies on the list, and Marie Artim, Vice President of Talent Acquisition of Enterprise Holdings, confirmed the company is on-track to meet its goal by the end of the academic and fiscal years in July.
"We've had a very strong year. The business has performed very well with the integration of the new brands," Artim said.
Enterprise Rent-A-Car's 2011 projections exceeded their 2010 projections by 500 college graduates. Though Artim couldn't yet provide an estimate of entry-level graduates for the 2012 academic year, she expects numbers to be consistent with 2011 projections.
The Enterprise Rent-A-Car management training program, which is designed for recent college graduates, feeds the management pipeline of Enterprise Holdings' other brands, Alamo Rent a Car and National Car Rental.
Hertz focuses recruiting efforts on spring graduates
Another rental car company, Hertz ranks fourth in the list with projections of filling4,000 entry-level positions during the 2011 calendar year. As of the end of May, Hertz hired about 2,800, setting the company up to exceed its projections, according to Vincent Gilligan, Hertz Vice President, North America Recruiting.
Hertz's North American Recruitment Center hiring strategy for 2011 targeted college websites and increased the presence of Hertz field representatives on college campuses, especially during the spring semester.
Hertz's hiring projections increased by 500 entry-level hires each year since 2008, according to the CollegeGrad.com data. Gilligan expects the hiring pace of 2011 to continue at the current rate and possibly increase. Of the 1,000 positions currently posted on Hertz.com, approximately 75 percent are entry-level positions.
Teach For America,Verizon Wireless and PricewaterhouseCoopers round out the top five
Second on the list, Teach For America estimates 4,925 new hires for 2011 - a number that has steadily been increasing since 2005 when the organization implemented their five-year growth plan to recruit more recent college graduates as corps members. Corps members, who span all college majors, commit to two years of teaching in a rural or urban public school.
Chante Chambers, Senior Recruitment Director of Teach For America, says the organization's goal is to double the number of corps members, which is currently 8,200. The key to recruiting new college graduates, according to Chambers, is transparency.
"[Being a corps member is] a lot of work and a lot of responsibility. We are transparent about the challenge. But we're also transparent about the personal gratification. It's no hidden secret what we're looking for. We publish it on our website. We talk to students about it in interviews. We want to be clear about the caliber of person it takes to do a job like this."
Verizon Wireless projected filling 4,250 entry-level positions in 2011, a number that while still impressive, is actually less than than half of its 2010 projection. In July 2010, Verizon Wireless sold properties to AT&T equivalent to 1.6 million subscribers in 18 states. AT&T acquired more than 1,000 Verizon Wireless employees in the deal; the impact of AT&T's acquisition on hiring and Verizon Wireless's projections is unclear.
PricewaterhouseCoopers, on the other hand, is projecting a major boost in employment numbers for the first time in three years. PricewaterhouseCoopers, one of the "Big 4" auditing firms, expects to add 3,938 entry level positions in 2011 when it only projected 1,440 the previous year. In fact, not since 2007 has the firm projected more than 1,500 entry level hires.
What the projections mean for new grads
A recovering economy and more job openings means smooth sailing for 2011 grads, right? Not necessarily,Enterprise's Artim warns.
"In some circumstances, you do expect more applicants per job [during the recession], and we've seen that in some places. But on the college campus during the recession, we saw the opposite happen: students decided not to pursue opportunities because they didn't think there were any, for whatever reason, or they decided to go to grad school," explains Artim. "We didn't necessarily see a spike on the college side of student pursuing opportunities, even during the down turn. That's changed today. It's quite competitive out there. We're seeing a lot of students in the market, and a lot of opportunities for them as well."
More From TheDegree360:
Job market shows signs of improvement for new grads
Degrees to dollars: The 10 highest paying degrees
Private sector adds 38,000 jobs in May, ADP finds