Rising student loan debt levels lead some to question the value of college degrees
Jul 20, 2011
0 Comment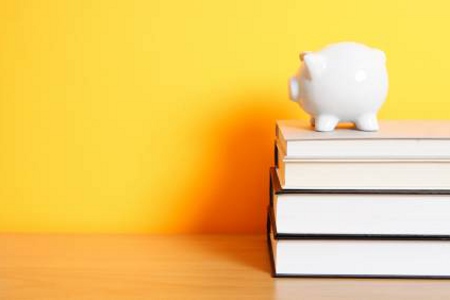 Students are graduating from college with record amounts of loan debt, a condition that has convinced more than a quarter of Americans that a college degree is not a good financial investment, according to a survey released this week from Country Financial.
Twenty-six percent of respondents said that the costs of a four-year college education have exceeded the value that degree offers, up seven points from last year's survey. Conversely, the portion of respondents who said they believed that college is a good investment has plunged from 81 percent in 2008 to 58 percent.
That sentiment is a response to the soaring debt burden that the average student graduates with, which is projected to reach $29,000 in 2012, according to the Department of Education.
But Keith Brannan, vice president of financial security planning with Country Financial, argues against that conclusion, noting that a college degree will more than pay for itself over the course of a career.
"It's easy to see why Americans are uncertain about college spending, especially since the national student loan debt is at an all-time high," Brannan said in a statement. "However, college is a long-term investment and having a degree significantly increases your earning potential. That's why it's critical to have a plan in place to help you prepare to make that investment."
The new research comes in contrast to the results of a similar survey conducted earlier this year by the Pew Research Center, which found that nearly 86 percent of college graduates felt that higher education was a good investment. Based on an analysis of census data, Pew reported that college graduates earn an average of $650,000 more over the course of their careers than workers who have only attained a high school degree. The Pew survey, released in May, found that the average student graduated from college with a debt burden of around $23,000.
Experts have linked the increasing debt burden that many college graduates face with the so-called boomerang phenomenon, where graduates facing uncertain job prospects will move back in with their parents to save money and pay down their bills.
The news of Americans' eroding faith in the value of higher education comes as the U.S. economy remains bogged down by a stubbornly high unemployment rate, creating a daunting job environment for recent graduates, who often find themselves competing for positions with mid-career workers.
But new college graduates are appealing job candidates for many employers that might be looking to replenish their ranks as older employees retire or accept a buyout package from firms seeking to cut payroll costs. Indeed, a recent study from the National Association of Colleges and Employers found that employers are planning to hire 19.8 percent more recent graduates than they were at the same time last year. The group also reported that the average entry-level salary for a college graduate increased 4.8 percent to $51,018, marking the third consecutive increase in its polling, a welcome turnaround from the sequential declines reported throughout 2010.
For parents concerned about how to shoulder the financial burden of a four-year education for their children, Brannan suggested that they explore alternative payment options or those that carry tax advantages, such as grants, low-interest loans and tax-favored college savings plans. Additionally, Brannan pointed to the value of students taking a part-time job to help pay for college, an arrangement supported by 78 percent of the survey respondents.
However, among Generation Y Americans -- those between the ages of 18 and 29 -- just 58 percent said that children should work a part-time job to help their parents finance their college education. Respondents in that age group also said overwhelmingly that saving for college is more important than saving for retirement, in sharp contrast to other age groups that said the opposite. The portion of respondents who said that saving for retirement is more important than saving for college rose three percentage points from last year's poll.
"It's encouraging Americans are increasingly seeing the necessity of saving for their own retirements," Brannan said. "Regardless of age, you can always borrow money for college, but no one will lend you money to retire."
More From TheDegree360:
Class of 2011 moderating first job ambitions, survey finds
Is grad school still a smart choice?
What employers care about more than your college degree