Job market shows signs of improvement for new grads
Jun 1, 2011
0 Comment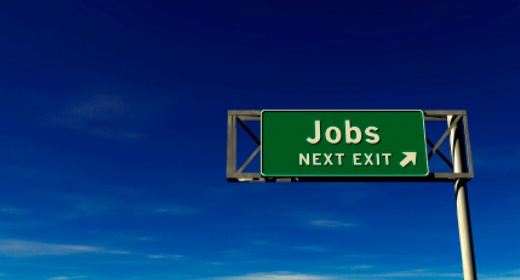 Kevin Sermersheim, a 2011 graduate of Indiana University, has a full-time job lined up after graduation. Michelle McCoy, a 2011 grad of Florida State University, plans to work as a camp counselor and au pair this summer. After that? She's not so sure. "I have no idea what I'm going to do," McCoy said. "It seems like left and right. I'm hearing about so many places that are cutting jobs instead of hiring. It makes me nervous."
Graduates of the class of 2011 face a mixed job market. According to a new survey by The National Association of Colleges and Employers (NACE), employers are poised to hire 19 percent more new college grads this year than last year. Hiring is expected to increase across all job sectors and regions of the country, with the Midwest and Western regions seeing the most growth. But new grads face tough competition. While employers report less competition for job openings, they're still seeing an average of 21 applications per position. And only 56 percent of last year's class--the class of 2010--secured jobs within a year, according to a study by the John J. Heldrich Center for Workforce Development - but that doesn't mean the outlook is all that bleak.
Opportunity is out there
Heather Huhman, a career expert and experienced hiring manager, acknowledges the difficulties of the current job market, but believes that opportunities are still available for new grads. "A lot of it depends on the industry," Huhman said. According to a recent survey by Manpower Group, the top 10 hardest jobs to fill are:
Skilled Trades
Sales Reps
Engineers
Drivers
Accounting and Finance Staff
IT Staff
Management/Executives
Teachers
Secretaries/Administrative Assistants
Machinists/Machine Operators
Sermersheim earned his marketing degree. He found his job through an on-campus networking event. He won't be working in marketing, exactly, but will be using his business knowledge in his new position with a small investment company.
McCoy majored in political science and wasn't entirely surprised by the lack of job offers upon graduation. "I knew that a bachelor's degree in political science was not super marketable," she says. So instead, she used her people and language skills (McCoy speaks English, Spanish and Swedish) to secure a job at a language camp this summer. She hopes to further build her language skills while working in France as an au pair. McCoy says she may consider parlaying her experience into a teaching career when she returns.
That's a smart move, Huhman says. "A degree is not enough anymore," she explains. Companies today are looking for applicants with a college degree and "something more." That "more" can come in the form of paid or unpaid internships, on-the-job experience, or community service. McCoy, for instance, spent the past year volunteering as an English as a Second Language teacher; that experience, combined with her language skills, may well help her secure employment.
Offline networking key to standing out
With almost 20 applicants for each position, it's essential for new grads to set themselves apart from the competition. That's where a lot of people miss the boat, Huhman says. "One of the biggest problems right now is that new grads just don't know how to search for jobs," she said. "It's not necessarily that jobs aren't out there; it's that people think they can sit at their computer and find a job. Most jobs, though, are secured by networking."
Online networking should be just part of your job search, Huhman says. "Only spend up to 20 percent of your job search time online," Huhman advises. "The rest should be offline."
Let everyone know that you're looking for a job, but remember that simply connecting with someone on Facebook, Twitter or LinkedIn is not networking. True networking is a two-way, mutually beneficial relationship. Sermersheim had his parents watching for job opportunities and landed his job because he took advantage of real-time networking events available on his campus.
Be prepared to adjust your salary expectations. The Manpower survey found that candidates looking for more pay than is available for a particular job is one reason employers have a tough time filling positions. According to a study by the John J. Heldrich Center for Workforce Development, the median starting salary for college grads is now about $27,000, down from about $30,000 in 2008.
More From TheDegree360:
What employers care about more than your college degree
Degrees to dollars: The 10 highest-paying degrees
Private sector adds 38,000 jobs in May, report finds