Above and beyond the law: 3 alternative careers for law school graduates
May 8, 2012
0 Comment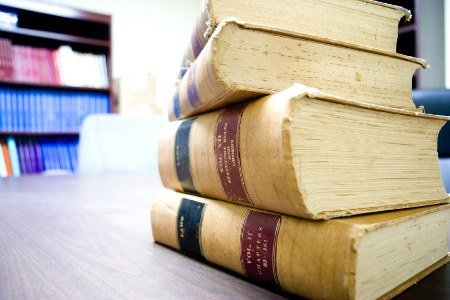 Mahatma Gandhi and Nelson Mandela thought differently: Besides being civil rights leaders, they also put their law degree to work in a non-legal career. Countless law graduates have discovered the value of the J.D. outside of the legal profession. From cartoonists to wind farm entrepreneurs, novelists to financial planners, law graduates have proven that there's more to life after law school than billable hours.
Finding opportunity beyond the law
A J.D. is a more versatile credential than you might think. NALP, The Association for Legal Career Professionals, reports that nearly a third of the class of 2010 took jobs outside the legal field, defined as jobs that do not require admission to the bar.
Some blame the challenging job market for lawyers -- a widely publicized fact that may be scaring potential law students away. A recent report from the Law School Admissions Council shows a decline in law school applicants, with 16 percent fewer prospective students taking the LSAT admissions test in 2011 than 2010.
The Bureau of Labor Statistics reports stable, albeit lackluster opportunity for lawyers in the 2010 to 2020 decade, with job growth of about 10 percent expected between 2010 and 2020. But a career in law isn't your only option after law school. There are a range of non-legal careers that value a law degree, including business, politics and public service, finance, criminal justice, or media.
Law graduates shine in critical analysis, research and communication -- skills prized throughout the economy. "The trend away from traditional legal jobs is a testament to the versatility of legal training and the favorable position lawyers often find themselves in the non-legal job market," writes Aaron Taylor, professor at Saint Louis University School of Law, in the National Jurist, a magazine for law students.
For opportunity beyond the bar, look to these three high-growth sectors:
1. Business
Business careers are a common alternative to the law, as they rely on similar skills -- strategic thinking, research and communication. Yale Law School estimates that 10 percent of their alumni go into business rather than law, according to the schools's Lawyers in Business guide. Management consulting, investment banking and venture capital are popular avenues for law graduates.
Management analysts help clients improve organizational efficiency and boost their profit. According to bls.gov, management consultants are projected to see 22 percent job growth in the 2010-2020 period, faster than the national average and more than double the rate of growth for lawyers.
2. Finance and banking
Law graduates with a background in tax, securities, banking or finance can find opportunities in this quickly growing sector. While complicated government regulations spur demand for accountants and financial analysts, the rising tide of baby boomers is creating a need for financial advisors.
Personal financial advisors may guide clients through estate and retirement planning, investment strategies and tax requirements. Projected growth for the 2010-2020 period is 32 percent, according to bls.gov.
3. Criminal justice
Justice doesn't just happen in the courtroom. Trained law graduates also have a contribution to make in law enforcement, criminal investigation and mediation. These roles draw on research and interviewing skills, analysis and the ability to communicate -- and, of course, knowledge of the law.
Private investigators take on varied cases, from tracking missing persons to performing background checks to investigating cybercrimes. Bls.gov predicts faster than average job growth of 21 percent through the 2010 to 2020 period.
A law degree is more valuable than you may think. The analytical and communication skills you hone in law school can give you a firm foothold in business, finance, politics and beyond.
More from The Degree360:
5 majors with growing salary potential in 2012
5 signs your internship is a dead end
He earned, she earned: 4 occupations with a small wage gap