5 signs your internship is a dead end
May 2, 2012
0 Comment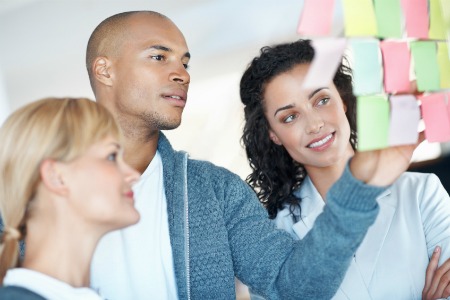 Is your internship a valuable foot in the door or an expensive waste of time? Many college internships are unpaid, but that doesn't have to mean you're working for nothing. In lieu of a paycheck, the ideal internship pays in experience and connections -- exactly what you need to get your career off the ground.
How to revive a dead-end internship
If you suspect that your internship isn't delivering, it may be time to take matters into your own hands. Look for the following five red flags, and take action by working with your supervisor to bring more value to the role or look for another opportunity with more room for growth.
1. You're stuck running errands while the real work passes you by
There's a fine line between "paying your dues" and servitude. In industries such as fashion, the arts and entertainment, or working as a personal assistant, yes, fetching coffee, is an acceptable cost of securing the support of an illustrious industry VIP. For the most part, however, such scrub work should be kept to a minimum. YouTern CEO Mark Babbitt estimates that no more than 10 to 20 percent of your time as an intern should be spent on menial tasks.
2. You don't have your own project
It's fine to collaborate and contribute to your coworkers' projects. But it's also important to take the reins on a project and demonstrate what you can do. Taking ownership of a project not only extends your learning, but also showcases what you can do. If you're interning at a media company, for example, step outside the production chores and offer to pitch and write your own story. Ownership of a project gives you a chance to impress your current employer while adding a tangible achievement to your budding resume.
3. Your supervisor is a stranger
Mentorship is a key part of the internship. If your supervisor is keeping his or her distance, it might be up to you to make the first move. Set up regular meetings to share what you are doing and learn from the experience. These meetings give you a chance to share your progress, learn what the team is up to and determine how you can help. With this perspective, you'll both be able to identify experiences that can expand your abilities and expose you to the right people. In addition, remember that mentors don't need to be supervisors; if your supervisor isn't as supportive as you would like, find another champion in the organization.
4. You're holed up in your cubicle
  This is your chance to gain exposure in the organization. Some internships build networking into the program by having interns rotate among departments and managers. If yours has you stuck in one spot, it's up to you to fly the coop. Attend company social events and volunteer for tasks outside your purview in order to expand the scope of your internship experience.
5. Past interns haven't left with a job offer
A low conversion rate is a red flag that a company isn't serious about grooming its interns for careers in the field. The National Association of Colleges and Employers (NACE) found that about 40 percent of companies' hiring in 2012 was expected to come from intern and co-op programs. If your internship isn't meeting this goal, investigate the cause by initiating frank conversations with intern alums and your supervisors. You may decide to stay for the experience or move on to greener pastures.
Internships that work
Internships have come under scrutiny lately, as the federal Department of Labor cracks down on companies that use unpaid interns but violate the Fair Labor Standards Act. By law, unpaid internships must meet certain criteria, including offering some training to interns. Still, most college graduates complete at least one internship by the time they graduate -- about 3 in 4 students, according to a 2007 Vault.com study. And the employment conversion numbers speak for themselves: There's a strong connection between internships and job offers.
A bad internship might be worthless, but a good internship can set your career on the right path. It's up to you to create an experience that opens the door to opportunity.
More from The Degree360:
He earned, she earned: 4 occupations with a small wage gap
Are you making one of these financial aid mistakes?
Construction managers make a career comeback