Start the school year off right: Make resolutions
Sep 12, 2011
0 Comment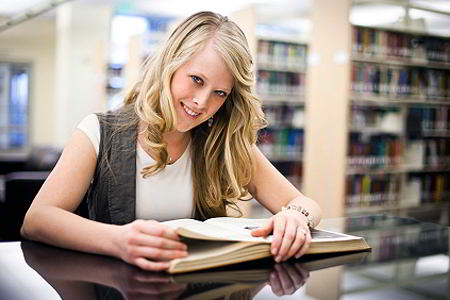 It's a new year! A new school year, that is, and that means a fresh start. Whether you're starting your first year in college or want to get rid of last year's bad habits, this is a good time for new (school) year's resolutions. New Year's resolutions are famous for being broken, but some psychological studies indicate that just setting a resolution can make you 10 times more likely to reach your goal than someone who never makes one. Why? Experts think committing to your goals suggests a readiness to make a plan and take action.
If you are nervous about your academic workload--or looking for ways to improve on last year's grades--try setting some resolutions for the school year.
Five new (school) year's resolutions
1. Resolution: Start with a clean state
A new school year is an opportunity to start fresh. Make that clean start literal with new notebooks (some professors ban laptops, seeing them as a distraction), fancy pens and cool gadgets to get you in the school spirit and keep yourself motivated.
If you fall off the wagon. . . The best thing about clean slates is that you can always make a new one. If September gets off to a rough start, consider October a new beginning and try again.
2. Resolution: Find a scheduling plan that works
For some people, a to-do list can be a wonderful thing. For others, an iPhone calendar helps them visualize what needs to be done when. There's no one right way to create a schedule, but trust us, you do need a schedule. Find one that works and keep it updated.
If you fall off the wagon. . . Don't let one stumble derail your whole semester. Instead, stick to your schedule and create a plan to make up what you missed and get back on track.
3. Resolution: Set manageable goals

Experts advise creating study goals that are easily measured. Do you have a paper due in two weeks? Break up the work into small, easy-to-handle segments. For instance, schedule two hours to find five primary sources. The next night, take an hour to create an outline. Don't forget to schedule a block of time to proofread before you hand that paper in.
If you fall off the wagon . . . Don't plan on making up everything you missed with one monster cram session. Research suggests you won't learn as effectively anyway. Instead, consider meeting with your professors and explaining you've fallen behind. If you show them a plan for how you hope to get back on track, you might be surprised by how flexible they are willing to be.
4. Resolution: Be held accountable
Promising yourself to do something might work, but the odds are better if you are promising someone else. You can form study groups, plan to trade subject tutoring or make a commitment to meet in the library for project planning. If someone else is counting on you, you are more likely to stop procrastinating and rise to the challenge.
If you fall off the wagon . . . Did you blow off your study group? Be honest about what happened and show your team you are still a reliable partner by making up what you missed. And you should probably spring for pizza at the next meeting.
5. Resolution: Take care of yourself
Remember that schedule? Well, put yourself on it--block out an hour here and there to do absolutely nothing. If there is a long weekend in front of you, go to that party on Friday night. The more relaxing your downtime is, the more productive your study time will be.
If you fall off the wagon . . . Have you been in the library for three days straight? Take a day off. Take a shower, head off campus and see a movie, hit the gym or curl up with your favorite book--as long as it's not on your class reading list. Odds are, you'll return to school refreshed and ready to accomplish more than if you'd struggled through.
Even if these resolutions don't last until February, they could help you achieve straight As in December.
More tips and advice from The Degree360: