5 summer jobs for college students
Jul 11, 2012
0 Comment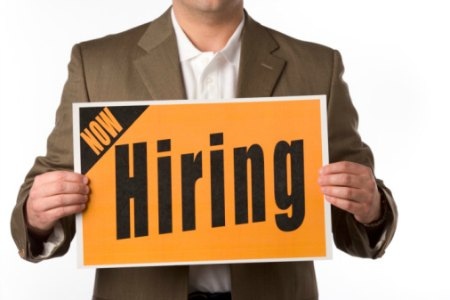 The weather isn't the only thing heating up this summer. A recent survey from CareerBuilder.com shows that the summer job outlook is improving as well. That's good news for college students. A recent survey shows that college grads with work or internship experience felt better prepared for the job market when they graduated.
The CareerBuilder survey found that manufacturing and hospitality were expected to lead the summer hiring, with nearly half of employers in those industries planning to add jobs. Retail and finance were other industries with strong summer hiring projections.
Experts attribute the upswing in summer hiring to an improving economy, which may give consumers more confidence and a little spare cash to spend on things like vacations, dining out or a new pair of summer sandals. College students who are looking for some extra money can benefit from flexible summer jobs in consumer-oriented fields such as retail and hospitality.
But a summer job can also be a path to a career. Employers may be advertising for summer help, but they're looking for potential full-time hires. CareerBuilder reports that 71 percent of employers say summer hires may be considered for permanent positions. If you're looking to turn your summer job into a stepping stone to full-time work, consider these five great summer jobs for college students.
5 summer jobs for college students
1. Bank teller
Finance is among the industries expected to bring on lots of summer help, with 31 percent of finance employers adding summer jobs. Bank tellers only need a high school diploma and some on-the-job training to get started, but prior experience in a customer service setting may be desired. While some branches have evening and weekend hours, the schedule tends to be fairly regular, and if you get a full-time position, you may qualify for benefits as well.
Gaining hands-on experience in customer service, sales and money management can give you a strong background for positions in the finance industry that require a college degree such as accounting or financial advising. Both careers offer strong growth projections and above-average earning potential, according to the Bureau of Labor Statistics.
2. Conservation worker
If the idea of spending summer stuck inside an office sounds too much like, well, winter, consider a summer job working outdoors. The federal government recently announced a new program to connect young Americans with summer jobs working in national parks, wildlife refuges and forests, and Secretary of the Interior Ken Salazar told the San Francisco Chronicle that his agency has hired 35 percent more young people each year since 2009.
Experience gained working outdoors could be a stepping stone toward a career as an environmental science and protection technician. These professionals, who generally need an associate degree in a science field, are projected to see faster than average job growth between 2010 and 2020, according to bls.gov. With further training, a career as an environmental engineer could have you developing efficient solutions to environmental problems.
3. Tutor
If you're interested in a career in education, summer work as a tutor is a great way to gain experience and build skills working with children. Whether you work for a tutoring agency or decide to strike out on your own, tutoring can be an incredibly flexible way to earn extra money. Some summer tutoring gigs focus on helping students prepare for college entrance tests in the fall or keeping young children's new math and reading skills sharp during the long break.
Another advantage to working as tutor is the chance to try out lesson plans, classroom management techniques and new approaches to material that can help you hit the ground running if you earn a bachelor's degree and pursue a career as a teacher.
4. Government intern
If you're an aspiring politician, or just want to sharpen your business and policy knowledge in a high-powered environment, consider one of the paid internship programs sponsored by the federal government. These programs target currently enrolled college students, and often have a minimum GPA or other requirements applicants must meet. If certain conditions are met, your internship may become a permanent position. Check out the federal government's website for further details.
5. Personal care aide
With 70 percent growth projected from 2010 to 2020 by bls.gov, opportunities for personal care aides are expected to grow faster than any other occupation during that time period. Although some states require aides working in certain facilities to have formal training, in other states, you can get to work with just on-the-job training.
Personal care aides have limited advancement opportunities, but gaining experience in a health care setting can be a good way to earn money while you pursue education in the medical field to move into a career such as nursing, radiologic science or physical therapy. In some cases, having work experience in the health care field may also help you gain admission to competitive training programs.
Summer may be a vacation from textbooks and exams, but it doesn't have to be a vacation from your career path. With a summer job, you can earn money as well as gain some good experience.
More from The Degree360:
Do-over! Top 5 things college grads would have done differently
Is business architecture the next hot job for MBA grads?
Scoring Klout