50 Medical School Professors You Should Be Following on Twitter
Mar 19, 2012
0 Comment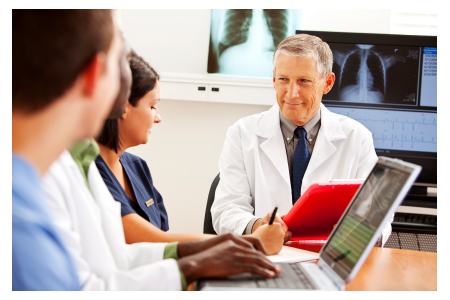 Peeking into the work and lives of those who have chosen medicine as their life's work can help you decide if you've got what it takes to do what they do. If you're wondering "what degree is right for me?" following the day-to-day lives of these professors might help you make that decision. These top medical professors on Twitter can offer insights, updates and information on their field of study that could affect your medical career.
These instructors were chosen on a wide range of criteria. For some it was the impressive number of followers; for others, it was the amount of regular, relevant tweets. We also threw in the most active users, the universities or colleges that employ them and the impressive work they have done in the medical field. From psychologists to nutrition experts to surgical gurus, we've got the medical professionals you should be following.
In no particular order, here are the best medical professors to follow on Twitter:


This medical commentator and author makes almost daily tweets on all things medical, including need-to-know new products.
This author of the popular "Ask Dr. K." newspaper column offers daily links to pertinent medical questions.
Almost-daily tweets from this inspirational doc keep his 2,600 loyal followers entertained and enlightened.
This oncology professor offers links to cancer blogs that are informative, heartbreaking and victorious, all at once.
Widera is a frequent tweeter who offers links and discussion on geriatrics, hospice and palliative care.
Dr. Smith offers regular, informative tweets for his followers, mostly focusing on geriatrics and palliative care.
This popular author offers tips and links for his over 6,000 followers who are trying to live a healthier lifestyle.
This radiologist and assistant professor offers entertaining tweets about everything from solar energy to the TSA.
This opinionated professor tweets about public health policy to over 2,800 followers.
Khademhosseini's occasional tweets focus on everything from the kind of music he enjoys to current events in the medical world.
Dr. Meier offers frequent tweets to almost 3,000 followers, including plenty of relevant retweets.
Curious about medical technology? Dr. Mehta offers regular tweets on new advances, apps and gadgets.
If your medical career might take you into study of multiple sclerosis, these tweets can offer fantastic insight.
Frequent, lively updates for almost 900 followers focus on the events of the day and her interesting personal life.
Over 1,200 followers get regular tweets full of pertinent information on dermatology, hair loss and hair restoration.
This author offers occasional tweets on men's health issues, including low testosterone and prostate cancer.
Over 1,000 followers get regular updates on what's new in the world of plastic surgery.
This very frequent tweeter engages in lively discussion and offers relevant links for over 8,000 followers.
This guru of medical exam prep is also a frequent tweeter of medical and political issues to almost 3,000 followers.
Dr. Topf offers humorous tweets on kidneys, sports and Apple products, among other interesting topics.
Djuricich's frequent tweets range from topics such as pediatric medicine to social media in health care.
This expert on viruses offers information-packed links and tweets to almost 3,000 followers on a regular basis.
With over 22,000 followers, this anesthesiologist and anti-aging doctor offers links, quotes and lively discussion.
Regular tweets on brain chemistry, medications and psychology are what you can expect from this popular writer.
A lymphoma expert, this cancer doc offers detailed information and relevant links to almost 5,000 followers.
Want to know how to use social media to find information on medical issues? These occasional tweets tell you how.
A genetics expert, Dr. Moeschler offers regular tweets on gene sequencing, rare diseases and more.
This doc offers a hodge-podge of information, from pediatrics to genomes to earthquakes.
These regular tweets from a top surgeon offer insight into medical procedures, policy and politics.
Very regular tweets focus on primary care issues, caregiving, dementia and more.
An expert in biomedical sciences, this professor offers relevant medical tweets to over 2,000 followers.
Over 1,000 followers benefit from this mix of fun musings and serious, relevant links.
Occasional tweets focus on new drugs and therapies, nutrition and neurology.
Over 1,500 followers get daily tweets on healthy living, relevant links and tricks for more productive study.
This expert in the history of medicine has almost 12,000 followers of her interesting tweets.
Over 80,000 people follow frequent tweets from this nutrition, food studies and public health expert.
This psychology professor and executive editor of the journal Cognitive Science tweets regularly with relevant links.
Hiding behind cyber-anonymity, this psychology professor offers links and insight into today's current events.
Over 3,000 followers get tweets on molecular nutrition, running, biology and a touch of politics.
Curious about everything from bipolar disorder to Alzheimer's? Join the over 3,000 followers to get tweets about it all.
Tweets from this prolific author include quotes and study information for over 6,000 followers.
This fun tweeter offers ton of pictures, musings and the occasional serious tweet full of information.
Occasional tweets on patient care dilemmas, ethics, and lighter topics like Linsanity and kids.
Look for a ton of regular retweets, links and discussion from this guru of common sense medicine.
This very prolific tweeter has over 2,000 followers and plenty of opinions and musings to share.
Serious, hard-hitting tweets on smoking, tobacco and the consequences, loaded with information.
This cutting-edge heart doc offers tweets on medicine as well as the occasional tweet on current events.
These interesting tweets focus on health care costs and reform, each with relevant links or retweets.
This author and medical ethic professor tweets occasionally about new books, Alzheimers and public policy.
Here you will find frequent tweets on pain management, palliative care and relevant public policy.